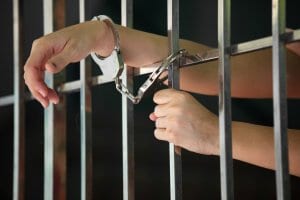 Just when things appeared to be heading in the right direction across the United States in terms of marijuana legalization, the Feds decided to throw in a wrench into the movement. This last December, the Feds moved CBD into the same federal drug classification of drugs like heroin and cocaine. Yes, you read that right, "CBD schedule 1," Ridiculous, I know, but the Feds have perpetuated an outdated system largely stemming from a phobia of foreigners from the early 20th Century.
What Does This Include?
Every CBD type extract is now illegal throughout the entire United States. Who knows, this decision by the DEA could have been a reflection of the soon to be president's agenda. Trump's attorney general, Jeff Sessions, before the inauguration, outright expressed his opinion on marijuana: basically, the attorney general claimed, based on weak science, that marijuana is a dangerous substance and those who possess should be incarcerated for lengthy sentences. Jeff Sessions is even proposing increasing mandatory minimum sentences, which, of course, has most often disproportionately and unfairly targeted minority communities.
In response, the DEA defended its position by explaining that classifying the substance schedule 1 was nothing more than a "tracking procedure." More specifically, the DEA claimed it wanted to be able to better monitor scientific discoveries, and thus, be able to create a proper determination regarding the substance. To me, this is just another instance of government overreach with the intention of increasing revenue through fines and incarceration.
CBD's Health Uses
It's saddening because CBD is used for various conditions and symptoms. It's well-known for treating severe pain, anxiety, and other mental illnesses, in a very safe manner. It can be as easy as taking CBD edibles and gummies to help treat symptoms. Side-effects are far and few and some and the benefits outweigh the negatives. And due to the DEA's decision to change its classification, some research labs are having potential medicines being delayed as the approval process has become a patchwork of bureaucratic red tape.
The FDA's Stance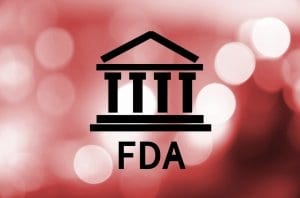 More recently, the FDA seemed to change course by releasing a statement on CBD:
"Cannabidiol (CBD) is one of the active cannabinoids identified in cannabis. CBD has been shown to be beneficial in experimental models of several neurological disorders, including those of seizure and epilepsy. In the United States, CBD-containing products are in human clinical testing in three therapeutic areas, but no such products are approved by FDA for marketing for medical purposes in the United States. CBD is a Schedule I controlled substance under the CSA. At the 37th (2015) meeting of the ECDD, the committee requested that the Secretariat prepare relevant documentation to conduct pre-reviews for several substances, including CBD."
What's most important to take out of this FDA evaluation of CBD is its concession that the substance can treat very serious illnesses, such as seizures and epilepsy. The statement itself is a precursor to a United Nations meeting taking place in November whereby drug classifications will be restructured. Substances like fentanyl will be on the agenda; thank God for this.
Furthermore, the FDA is asking users of CBD to send anecdotal evidence of their experiences with the substance. Preferably those that reveal the beneficial aspects of the drugs because if the substance comes off as "recreational" in nature then it will jade the perception of CBD. As of now, the FDA is awaiting thousands of responses in order to compile enough evidence to presumably remove the substance from the United Nations list of schedule 1 drugs.
The FDA's decision is causing rifts between itself and the DEA as both Trump and Jeff Sessions intended to return "law and order" to the United States. But what the Trump Administration fails to understand are both the medical and economic benefits of removing CBD from being labeled a schedule 1 drug. It's simply mind-boggling that a "pro free market" president is preventing states from growing businesses, creating jobs, and raising revenue to help out the communities.
How States Are Responding
Even some conservative states, like Indiana, are redirecting resources away from CBD to other more serious drugs. For a couple years, Indiana has been raiding various locations storing CBD. And some accuse the government of Indiana of governmental overreach because the amount of THC/CBD in the products are not even enough to get a user high.
Rather, the low amounts are used to treat pressing medical conditions, which beat away the notion that CBD is solely a recreational substance. One such business owner has been raided a few times are a lengthy investigation, and she finds this use of police resources to be insane. She has hundreds of customers who rely on using a safe alternative to truly dangerous pharmaceutical drugs. In a state that is suffering from the opioid crisis, what could be better than CBD being moved into the market in order to combat the epidemic? Overall, it's Leafbuyer's hope that CBD will be eventually legalized in all 50 states because the potential benefits have yet to be determined.
Article by: Jason Newell