The Florida Medical Marijuana program is experiencing growing pains. Legal decisions by court judges are shaping the rights of patients under medical marijuana laws in Florida in ways those on Capitol Hill could hardly have anticipated. Medical marijuana patients in Florida had already been in an 'ebb-and-flow' status since the cautiously-limited, high-CBD program was implemented in 2014. Patients have experienced long wait times and unclear rule changes, all while suffering continues. CannaMD is here to help. 
Helping Patients Responsibly: CannaMD 
CannaMD drives program enrollment and compliance with the Florida medical cannabis program, as administered by the Department of Health, through several unique and streamlined channels. Exclusive to its platform, CannaMD performs prequalification services and delivers resources to patients, helping ensure each individual seeking medical marijuana knows the laws and limits, which medical conditions are accepted, which conditions require a psychiatric evaluation, and much more. 
Ryan Scotson, co-founder of CannaMD, believes while many patients have seen and continue to see positive health outcomes "…that doesn't mean [all] patients understand where to get it, how to take it, or what to expect. That's where we come in."
In late May, Circuit Court Judge Karen Gievers of Leon County, Florida offered a rebuke to Gov. Rick Scott among other members of the state legislature. On May 25, Judge Gievers decreed medical marijuana patients are, by constitutional right, allowed to use medical cannabis by smoking.
The law, as implemented by the Florida Legislature, denied patients from smoking marijuana products.
Strides Despite An Evolving Market
"It's about making the process as easy as possible. Marijuana as medicine is pretty new. So we've made sure we have experts in place every step of the way, so patients never have any unanswered questions." – Ryan Scotson
Developed using an evidence-based focus on medicinal cannabis research and treatment, CannaMD delights individuals suffering from an accepted condition through an opportunity unlike any other. CannaMD helps patients spend more time with physicians trained in the treatment of illness with cannabinoids, while encouraging individuals to seek cannabis treatment through prequalification services.

How CannaMD Can Help You  
Unlike other routine medical visits, CannaMD brings the process to you. At home, CannaMD can help patients verify their conditions, disabilities, or illnesses that qualify for a medical marijuana card.
Devin Galetta, spokesperson for the Florida Department of Health, stated to the Miami Herald, "Our focus remains with ensuring that patients have access to medical marijuana, and the Florida Department of Health has made significant progress in making this treatment available…There are more than 117,000 patients who have access to medical marijuana and over 1,300 doctors are licensed to order this treatment."
As of June 2018, Florida accepts the following medical conditions:
Amyotrophic lateral sclerosis (ALS)
Crohn's disease
Parkinson's disease
Cancer
Epilepsy
Glaucoma
HIV/ AIDS
Multiple sclerosis
The Doctor-Patient Relationship In Focus 
After determining eligibility, individuals seeking medical marijuana can quickly set up a free phone call with one of the numerous highly-qualified patient liaisons employed by CannaMD. Each liaison is supervised by a registered nurse, providing patients with accuracy and accessibility.
Qualifying patients may submit the required paperwork online, assuring each moment spent during the patient-doctor appointment is free for conversation. 
"We take physician recruitment very seriously. We're committed to working with leaders in the medical cannabis field," remarked Scotson, highlighting the CannaMD priority of providing high-quality, patient-specific care.
One well-practiced physician providing services to medical marijuana patients for CannaMD is Dr. Rachna Singh. Dr. Singh had been actively recommending medical cannabis in California for a decade before joining the medical team with CannaMD. Dr. Singh is joined by Dr. Jason Shultz, who is dedicated and passionate about finding solutions to the opioid crisis in North America.
"When I began practicing medicine, there was a lot of pressure to give narcotics no matter what. As I went through my medical career, it got worse and worse. Now I have the opportunity to help patients with a natural form of medicine that produces better results. As a physician, it was easy to become an advocate," said Dr. Shultz.
Where to Visit CannaMD 
CannaMD has five clinics across the state open and operating. As one of the fastest-growing medical marijuana clinics in Florida, the company has continued to expand.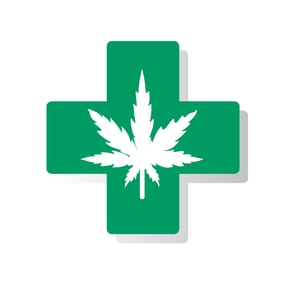 CannaMD – Orlando (Orange St.)
37 N. Orange Avenue
Suite No. 500
Orlando FL 32801Call: 1 (855) 420-9170
CannaMD – Orlando (Kirkman St.)
5401 S. Kirkman Road.
Suite No. 310
Orlando FL 32819
Call: 1 (855) 420-9170
CannaMD – Orlando (Sand Lake Rd.)
7932 W. Sand Lake Road.
Suite No. 206
Orlando FL 32819
Call: 1 (855) 420-9170
CannaMD – Mount Dora
>444 E 5th Ave
Mount Dora FL 32757
Call: 1 (855) 420-9170
CannaMD – Tampa
10150 Highland Manor Drive.
Suite #200
Tampa FL 33610
Call: 1 (855) 420-9170
While the Florida Department of Health and Judge Gievers' appeal the medical marijuana smoking verdict is worked out through the court, CannaMD sees a sunny, albeit well-medicated, future for all qualifying, medical marijuana patients.
Patients continue to experience therapeutic results from medical marijuana treatment, even in smoked form. 
While patients are experiencing measurable results with current marijuana treatment methods, co-founder Ryan Scotson proclaimed, "Research overwhelmingly confirms the benefits of smoking medicinal cannabis. We remain hopeful Judge Giever's verdict will be upheld."