The ability for people to legally use recreational marijuana in California is just around the corner. The people of California voted to legalize recreational marijuana for adults starting on January 1, 2018, and every city in the state is trying to figure out the logistics of regulating it.
On June 27th, California Governor Jerry Brown signed legislation that combines the current Medical Cannabis Regulation and Safety Act (MCRSA), with the new Adult Recreational Marijuana Act (AUMA, aka Proposition 64) into one law. The new law is called the Medicinal and Adult Use Cannabis Regulation and Safety Act, or MAUCRSA. It will regulate both recreational and medical marijuana use in California. While the new law only allows for the recreational use of cannabis for adults over 21 years of age, medical cannabis will still be legal for patients who are under 21.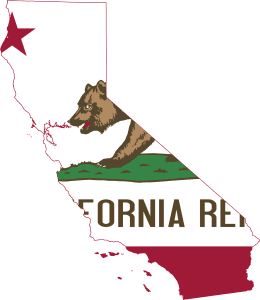 More than 80% of California voters supported legalizing pot for recreational use in the November election, indicating that society is moving away from the stigma previously associated with marijuana use. The medical cannabis market was worth more than $7 billion in 2016 and legalizing recreational marijuana is expected to generate at least $1 billion in tax revenue. A portion of the money will go towards law enforcement, community, and environmental programs, mental health programs, drug prevention/treatment, as well as research.
Many skeptics associate marijuana use with illegal drugs, and the new law seeks to decriminalize marijuana by disassociating it from lethal drugs. One way MAUCRSA does this is by stating that all legislation shall refer to marijuana as cannabis. The Bureau of Medical Cannabis Regulation will be responsible for the regulating and licensing of all testing laboratories, distributors, and dispensaries.
Many communities are welcoming the legalization of cannabis as a way to improve their communities. An estimated 1,200 jobs will be created due to legalizing pot, with another 250,000 jobs to be created by the year 2020. Los Angeles alone has a population of over 4 million people, and many residents and lawmakers recognize the enormous benefits of making recreational marijuana use legal. Many feel that decriminalizing pot will lower the crime rate and ease the burden on law enforcement and prisons. People who sell marijuana on the black-market do so mainly because of the lack of opportunities provided in their communities. Racism and other social stigmas prevent many from seeking other options that may be available in other communities. Most are from low-income neighborhoods that have long been ignored and plagued with discrimination.
State Assemblymember Reginald Byron Jones-Sawyer Sr., is one lawmaker who embraces legalizing recreational marijuana. In an opinion piece written by Sawyer titled Why I want Legal Marijuana in My South L.A. District published by the Los Angeles Times, he says "In District 59, where our unemployment rate is much higher than the state average, we simply cannot afford to miss out on this opportunity. Historically underserved communities – especially those communities that were on the receiving end of the war on cannabis – deserve to reap the benefits of this new industry.", he wrote. "We should urge them to operate in compliance with local and state law by providing them a pathway to success, perhaps through small-business loans and equity programs implemented at the local level." I think that sounds like an excellent idea.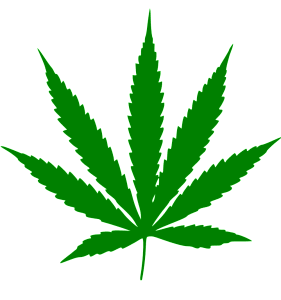 Some places in northern California, such as Santa Rosa and Napa Valley, are pondering the idea of letting cannabis shops, farms, and residents have outdoor cannabis gardens. While some communities and cities are embracing legalizing marijuana, others are not so inclined. Medical cannabis is still legal in cities like Rancho Cordova, but they have banned all commercial cannabis for now. Other cities have avoided making even basic regulations, except to ban personal gardens and any commerce from cannabis. At least 43 cities or counties have a ban on planting cannabis for personal use in their backyards, regardless of state law.
Even so, most communities are looking to cash-in on the growing cannabis industry by incorporating pot into established markets. Many in the wine industry want to pair wine with cannabis in order to attract tourists. This August, Sonoma County will host the Wine & Weed Symposium in Santa Rosa. The event will include experts of both wine and marijuana; complete with wine, weed, hors d'oeuvres, and a buffet style lunch. Speakers at the event include U.S. Senator for California Mike McGuire, and Hezekiah Allen, who is the Executive Director of the California Growers Association. Sonoma County already generates close to $2 billion from tourists, and making marijuana legal is expected to raise that figure considerably.
Just the facts, Jack
There will be a 15% tax on the retail sale of marijuana. Cities and counties may also implement local taxes. Medical marijuana patients are exempt from paying sales taxes.
All dispensaries must be at least 600 feet away from schools and any youth programs.
Non-residents visiting California will be able to legally use cannabis.
Adults may grow up to six marijuana plants for personal use, and purchase up to one ounce of cannabis from dispensaries. Medical marijuana patients may possess up to eight ounces.
Dispensaries must have at least a $5,000 insurance policy and must have video surveillance.
Marijuana growers will need to get a license from the California Department of Food and Agriculture. Those who want to form businesses to manufacture and test marijuana products will be licensed and overseen by the California Department of Public Health.
Anyone applying for a business license must have a physical address to put on the application. This will allow businesses that offer delivery-only services to save on start-up costs.
All businesses selling cannabis will need to undergo background checks to obtain a state license, and they may be denied if they have felony convictions involving violence, fraud, drug trafficking, or selling drugs to a minor. There will be up to $500 in fines and six months in jail for selling pot without a license.
Smoking in public is still prohibited.
Marijuana products cannot be packaged and/or designed to attract children or look like candy, and businesses can of no longer give free samples.
Marketing will not be allowed on television or the radio unless the federal laws were to legalize pot. But the new state law includes a provision that requires advertising only be displayed where at least 71% of the audience is estimated to be 21 or older, should the federal laws change in the future.
The state will tax growers $9.25 per ounce for flowers, and $2.75 per ounce for leaves. The law also legalizes industrial hemp production.
The new law decriminalizes marijuana by including provisions that allow people with prior marijuana convictions to petition the courts to have them erased. It also reduces the penalties for illegal cultivation or sale.
Those who are skeptical of the environmental impacts of legalizing recreational marijuana can rest assured knowing that their safety issues are addressed in the new law. Businesses that are cultivating marijuana will be monitored and required to identify their water and power sources. The California Department of Food and Agriculture will oversee regulating every step of the process, from cultivation to tracking sales. Cannabis must also be laboratory tested for mold and pesticides. For local cannabis news, or to find a dispensary near you, please click here.