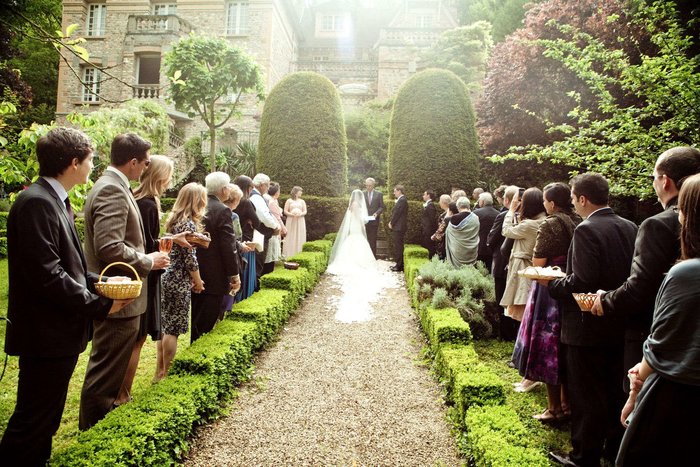 Getting married and an avid cannabis user? If you live in the few states where marijuana is legal to use recreationally, then you're in luck! For the first time ever couples are able to incorporate cannabis into their wedding plans, which I'm sure is making the planning aspect that much more enjoyable for the men.
On January 17th, there was the very first Cannabis Wedding Expo held in Denver, Colorado. Couples who love their marijuana were able to go and experience an educational opportunity on how to safely bring cannabis into their big day in an upscale way. Professionals demonstrated how to creatively display lovely buds in places such as the bouquet, the boutonnieres, and in the center pieces, as well as how to have a "bud bar" and prepare cannabis goody bags for those guests staying with you at the hotel. There were also businesses advising couples on how to pair cannabis well with various meals and drinks. Now that people are beginning to think of cannabis as no worse than alcohol, there really is something for everyone to enjoy. . . of course as long as you're over the age of 21!
This one couple that was featured in an article with Couture Colorado Wedding shows how you can blend cannabis and your wedding into a really beautiful and classy event. There's no need to post Bob Marley banners and leave pipes lying around everywhere. It's all in the details like wrapping hemp around flowers or tweaking the bud and flower arrangements in the hair pieces. With just a bit of work, you can create an atmosphere that even those opposed to the entire marijuana industry can say looks magical. . .and feel that way to those who actually partake in smoking!