Though every state has cannabis laws and rules unique to their jurisdiction, each of them follows a universal truth: there are ways to find affordable marijuana. Sometimes, finding the best weed deals can feel overwhelming. There are usually countless dispensaries with hundreds of different products. Yet, there's not always a straightforward guide to seeking out discounts and specials.
Sure, there's Google, but with so many pages of results and information that isn't necessarily location-specific, a search engine just doesn't produce the results you're looking for. The key: don't give up; the deals you desire do exist, and are out there waiting for you. Read on to find some easy ways to score the best weed deals in your state.
Media
Shop local, search locally. When it comes to access to marijuana deals, the locals have the scoop–and they share it with one another through media. Mediums include community newsletters, Facebook pages, bulletins, and newspapers. Deals are bound to show up in places where residents are free to share their voices; dually, discounts are offered in places where dispensary owners can advertise their business.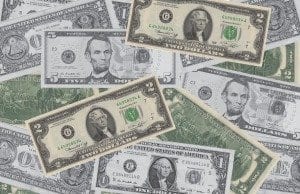 Is there a buy, swap, sell, or marketplace Facebook page within your town or state-wide? Try joining, then searching "marijuana" to see if there are any hits. Maybe even consider paying a quarter for that weekly newspaper and scanning the classifieds and ad–it might just save you lots of dollars when you score that weed.
Leafbuyer
A quick search on Leafbuyer guarantees the fastest way to score the best weed deals–in your state or otherwise. Since Leafbuyer acts as a cannabis coupon platform for consumers–with tools like a dispensary finder, strain information page, and blog–it's one of the top resources for finding affordable flower.
To take advantage of the site, go to www.leafbuyer.com and type in your location, then press enter; the page will redirect you to dispensary finder page, with a list of available collectives and pot shops. One of the tabs on the right says "Deals."
If you click on that bad boy, you'll have a list of featured specials right at your fingertips. And if you happen to click on a dispensary and go to their Leafbuyer page, their deals are also listed when you scroll down.
Easy, right?
Ask Around
Sometimes the best information comes from casual conversation. That's why word of mouth marketing (often denoted as WOMM), is an effective strategy in the business world – people talk, and what they have to say about businesses matters.
It's the same with deals: friends tend to pass on information about their experience–what their day looked like, how delicious their burger tasted, how dank that weed was. If they got top-notch marijuana for a heck of a price, they'll be more than willing to share the source.
Ask your buddies. Inquire if they have a favorite pot shop, what's new, and if they know of any great deals. Chances are, they'll have an answer. Maybe they'll even take you along to their best dispensary. Regardless, you'll be letting them know that you're in the market for weed specials, and looking to score on a budget.
When it comes to the best weed deals, they're within reach. There are endless specials plastered online, in media, and within dispensaries–just waiting for you to find them.
Look to locals, Leafbuyer, and flower-loving friends for that wallet-friendly bud.