Unsurprisingly, Boulder, CO and the dispensaries therein maintain an immaculate educational environment, a fortuitous social culture of impeccable diversity, and a physical landscape — the flatirons — boasting a rugged amalgamation of mountainous structures with a city built around it. Boulder was founded in 1871, five years before Colorado became a state, annexing the town. Today, it'd be hard to imagine the two apart.
The relationship cannabis and the state of Colorado is similarly intertwined, having a relationship beyond what much of the world enjoys; that is, an above-the-board system of regulation allowing voters to enjoy a joint at home without the risk of legal issues (for the most part). It's little wonder, therefore, that the cannabis business in Colorado is both competitive and growing, leaving many lost in choice.
Luckily, we live at a time when choices can be easily measured, researched, and deliberated on via the search button. We can browse seemingly endless options online and read reviews of products, services — anything really. As we continue to build our world around the generosity of others offering an honest opinion and the immediacy of information and services, it is becoming increasingly important to be able to adapt as much as you innovate.
It is in that spirit that we define the first criteria of three that I believe allow a dispensary to transcend from a run-of-the-mill purchase transaction to a desired repeatable experience. Here's the three things I was searching for from these Boulder, CO dispensaries:
Innovation and Adaptation

Quality and Selection

Customer Experience
And luckily for me, Boulder is flush with great places to get cannabis.
A quick sidenote
Boulder growers currently participate in a program aimed to track energy consumption per license. While the end goal is to have grow operations run on 100% renewable energy down the way, for now it is functioning to assist growers keep down costs by tracking peak energy and finding efficiency.
Terrapin Care Station
5370 Manhattan Cir. Unit 104
Boulder, CO 80303
&
1795 Folsom St.
Boulder, CO 80302
Terrapin Care Station was the first retail dispensary in Boulder County. As a caregiver, the focus at Terrapin is on two things:
A positive psychology to the brand: they aim to be part of a fair and just society and strive to manage all relationships with a penchant for equality and understanding

As an extension of the positive impact on the health and wellbeing of patients under their care, TCS also provides funds to several local political and charitable organizations and has employed over 100 employees across two states
Currently, Terrapin own two Boulder, CO dispensaries, each in different parts of the city. The Manhattan Circle location is medical only whereas the other is adult use. The Folsom Street location is closer to the college, accessible to more people, and is open till 9:45p, yet the Manhattan Circle location closes at 8:00p.
Innovation and Adaptation
The owner Chris Woods thrives on community engagement, and has made it an integral part of the Terrapin dispensary model. They offer licensed tours of grow facilities and have been the first on several occasions to break ground in retail markets. Partnerships are key in community building, and Terrapin not only financially contributes to political and charitable organizations: they build winning relationships with community partnerships and advance the social causes they believe in.
Quality and Selection
Not only are the plants grown at Terrapin high quality, they are remarkably reasonable in price. You can get a ¼ of flower for $35, it's amazing. Check out their website for info on touring a grow.
Customer Experience
Owner Chris Woods has an excited interest in the prospect of cannabis hospitality. Until then, the staff of both Terrapin Care Stations in Boulder CO are amongst dispensaries most known for patience and focus on each individual. They walk you through everything and are beyond knowledgeable.
The Farm
2801 Iris Ave.
Boulder, CO 80301
&
5420 Arapahoe Ave., Unit D
Boulder, CO 80303
The Farm refers to two Boulder County-based dispensaries: The Farm and The Root. Established in 2009, the Farm became a leader in producing high-quality products for the medical community in Boulder. In April of 2014, they decided to become an adult use only facility, shouldering the medical sales onto their sister store, the Root. The root remains MMJ only.
Innovation
The Farm has embraced two things: the changing tide of marijuana reform and the time constraints customers can sometimes be in. They may hold one of the best looking online site menus I've seen for a reservation system. Compounded with the prominent display of deals, discounts, and other company info, they provide a great experience, with almost as much quality information as you could get from a budtender almost.
Quality and Selection
They not only provide a cumbersome list of products online, but the inside of the store is an inviting, cozy energy contained within a well-curated interior, and just stuffed with cannabis products. The Farm may be packed full of people sometimes, yet, somehow, they maintain a comfortable environment for the customers.
Customer Experience
The Farm attacks both medical and recreational markets either directly or through a sister store. They manage customer relationships with a client login for the online ordering as well as in store. The budtenders in-store are as friendly as the environment they work, comfortable and patient.
Native Roots & The Dandelion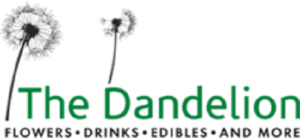 845 Walnut St.
Boulder, CO 80302
Native Roots is one of Colorado's most known brands. The company's origins trace back t0 2010 when CEO Josh Ginsberg and his wife purchased The Dandelion, a turning point in Boulder, CO and dispensaries' role in Colorado culture. Once recreational sales went into action in Colorado, Josh took the helm of Native Roots, restructuring the brand with rapid success. The Dandelion remains one of the best dispensaries in Boulder for medical patients.
Innovation
Not only does every Native Roots maintain the same design: white on black with green and imagery, strain names in various typeface drawing your eyes around the room. Clean and maintained, Native Roots functions highly visually, with prime real estate on Boulder's Pearl Street as well as in downtown Denver. They have been recognized for creative marketing initiatives.
Selection and Quality
One of the most prominent features of Native Roots is quality. If you want an example, just check out all the awards they've amassed. (I recommend Chem #4 OG)
Customer Experience
Native Roots thrives on keeping above industry standard. The experience the budtenders deliver to customers comes from a place of understanding — either from training or hands-on research.