Looking for work in the high-growth cannabis industry? Look no further than Leafbuyer.com, where we offer one of the industries most comprehensive resources for marijuana job postings.
The recent boom of California's cannabis industry has drastically increased the number of marijuana job opportunities available. There is a wide range of different career paths into the industry; anything from working in the dispensaries to working on an extraction team. The variety of careers available in cannabis is commonly overlooked in people's job search.
Most Recent Career Postings
KIVA Confections – Operations Manager
Oakland, California

KIVA Confections is looking for a passionate, driven, and result oriented operations manager. This position requires a strong leader with the ability to manage a production and packaging facility.
The everyday responsibilities include planning and organizing production schedules, managing staff schedules, running quality and efficiency checks, maintaining production compliance, and leading continuous improvement projects. This is a full-time position that requires an Associates Degree or equivalent experience.
KIVA Confections is looking for an experienced graphic designer that is an expert in design communication. Along with helping design and evolve the brand, this position is in charge of creating and rolling out marking materials in both print and online formats. They are looking for someone with strong communication skills and a self-starter attitude. This is a fast paced role that requires someone who can take initiative and can take on many projects at one time.
KIVA Confections – Packaging
Oakland, California
KIVA Confections is looking for a dependable and consistent packager. This position is responsible for constructing the packaging of the products. It is a very tedious and demanding role but is more hands-on with the companies products. It is also the last position to ensure quality checks before it is shipped to the dispensaries. This person should be able to work efficiently without much supervision.
Papa & Barkley – Sales Representative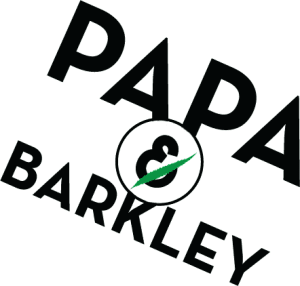 Papa & Barkley is looking for an experienced cannabis sales representative. This a very high volume position that requires extreme communication and organizational skills. This position would cover sales for the San Francisco and Oakland territories.
A cannabis sales representative is responsible for opening new accounts with dispensaries and maintaining existing accounts. This position requires someone who takes initiative and does not need to be micro-managed. Papa & Barkley wants a passionate, goal oriented, and driven sales representative to help expand their company.
Artifact Nursery – Operations Manager
Laytonville, California
Artifact Nursery is looking for a motivated and passionate leader to assist theirs grow facility's overall operations. This marijuana job position is responsible for maintaining and improving the overall efficiency of the grow facility. This candidate should possess strong communication and organizational skills. The operations manager is also in charge of hiring and selecting the best team, along with understanding each individuals strengths in order to delegate effectively.
Artifact Nursery – Lead Grower
Laytonville, California
Artifact Nursery is seeking a passionate and receptive lead grower. This marijuana job position is in charge of creating and managing the cultivation process from start to finish. This role is responsible for doing constant quality checks on their products and processes. The lead grower should have a very strong knowledge of the cannabis plant and have the ability to teach what they know. This is a leadership role that needs delegation skills and must be consistent and compliant.
Green Dot Dispensary – Budtender Position
Marina del Ray, California
Green Dot is looking for a full-time reliable budtender. They are looking for candidates that possess strong leadership qualities, are business minded, and are detail oriented. This marijuana job position will be working very closely with the higher level manager and may have to fill in for the manager when necessary.
The overall responsibilities of this position are to assist in organizing, planning, and implementing business strategies. They must communicate with consumers and assist them with any cannabis needs. A budtender must be a good cultural fit and assist in maintaining the overall compliance of the store.
---
If you are currently seeking a new and exciting career in a field that nobody has done before, then the cannabis industry is what you need. This is a great list for those in California to start with, however, there are always new positions becoming available. As we continue to see the cannabis industry in California grow, we will see more and more marijuana job opportunities come about.