Legal cannabis has proven to be a remarkable new industry that has created thousands of different cannabis jobs all across the country. In an economy like ours, the creation of jobs is no small task, but the week industry seems to have nailed it. Cannabis production is a massive operation that needs an equally massive staff to run it. From growing the actual plant to selling the final product to the consumer, there's a niche in this industry suited to almost everyone.
That's why it's so important for people to know what cannabis jobs are out there. With the Leafbuyer Jobs Board, you are able to search through hundreds of jobs across the nation in the cannabis industry! Let's start on the dispensary end.
Budtender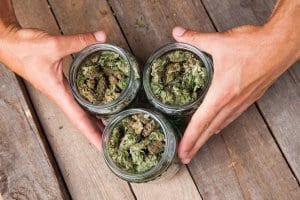 The budtender position is one of most sought-after cannabis jobs at the moment, and there is a drastic need for good budtenders in our industry. The common stigma that goes along with being a budtender is that you just sell weed all day.
While it is technically true, what people don't think about are the strict compliance laws you must follow and the crazy amounts of knowledge you need when working behind the counter. Being a budtender is much more than just being a dope dealer. A budtender is the face of the industry that every new consumer has a first interaction with.
In an industry that is still looked down upon by most states in this nation, it is important that professionalism comes first. The budtender must know the product, stay accurate and compliant, focus on sales numbers, and provide stellar customer service.
Employers realize how important this role is, so budtenders are paid a solid wage and are commonly given top-notch benefits. They also get to keep any tips they make. It's a great way to get started in the industry and learn as much as you can quickly.
Lightshade, Karmaceuticals, Affinity, Rocky Mountain High, and even The Hemp Center are looking for solid budtenders. If you are looking to become a budtender, it is not tough to find available slots.
Receptionist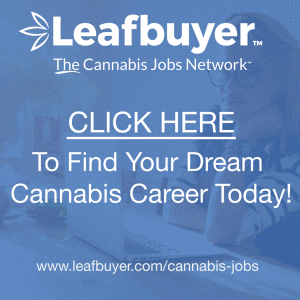 A receptionist is another common entry-level position within the recreational and medical marijuana dispensary sector. This position is very important since it's often a customer's first point of contact with the company. The most important aspect of being a receptionist is keeping up to date with industry regulations and ensuring compliance. Receptionists are the ones who check every customer and patient in before they're allowed into the bud room.
This means they're checking IDs, keeping the lobby organized, stopping minors from entering the premises, and checking in any couriers or visitors. All of these tasks can easily lead to non-compliance issues and possibly eventual de-licensing if not done correctly. A lot rests on the receptionist's shoulders, but it's a great position if you're looking to get started at a dispensary and work your way up.
There are multiple receptionist positions open in Colorado this month. A top-of-the-line marijuana dispensary, Buddy Boys, is hiring receptionists at multiple locations. Along with Maggie's Farm and La Contes are also hiring for this position. Again, there is a high demand for good receptionists.
Inventory
The inventory team keeps a marijuana dispensary running smoothly and efficiently. This is a behind-the-scenes position, so while you don't often interact face-to-face with the consumer, you would be the backbone of keeping a dispensary compliant.
If the product at a store is not accounted for or if they have an untagged product, then the store can easily lose their license to sell. That is why an inventory specialist must be very detail oriented, organized, good at multi-tasking, good with numbers, and patient.
As an inventory specialist, you must check in all product deliveries, do constant inventory checks, ensure compliant products, and have the products ready for the floor. This is a constantly busy position that is in dire need of good employees. The ability to be a strong inventory specialist is no small feat.
Management
Of course, good management is vital to maintaining a successful marijuana dispensary. A good manager has the ability to motivate their team, maintain compliance, keep procedures running smoothly and safely, and ensure everybody's top performance. Dispensaries typically operate with a general manager and a few assistant managers.
To be successful in this role, you must have good leadership skills, understand compliance laws, be able to adapt, stay calm and collected in tough situations, and build a strong team underneath you. These are all tough tasks, but you just might be the right person for the job.
A manager is also the first person to take the fall for any mistakes. They must be able to problem-solve and follow a strong moral compass. Managers make the quick decisions that can mean the difference between a store staying in compliance or not. That's why a manager must be highly knowledgeable and informed of industry regulations and have a desire to continuously learn.
Dispensaries like Cannasseur, The Green Solution, Smokey's 420, and Maggie's Farm are all looking for strong managers. Check out Leafbuyer Technologies to get more information!
Security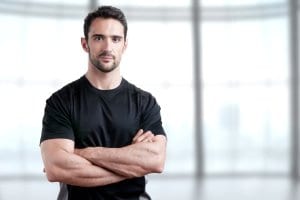 A crucial position in the cannabis industry, but one that's not often thought about, is security. A security guard is there to create a safe, professional, and comfortable environment for both customers and employees.
The security guard must be hyper-aware and prepared for any possible crisis situations. This industry is very profitable and may attract people looking to take advantage of that success. A security guard is charged with protecting the entire operation. While it may be a tedious position at times, the big picture of the job is very important.
Dispensaries usually don't directly hire their own security guards. Companies like Blue Line hire guards and prepare them for various dispensary settings.
Lightshade, Karmaceuticals, Rocky Mountain High, The Herb Center, The Green Solution are all proud partners of Leafbuyer.