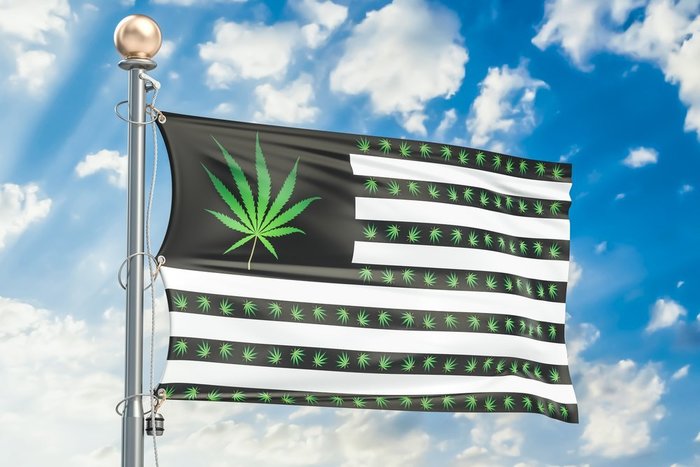 Looking to move to a city full of potheads? Want to know the best place you can go to get high? Well, you've come to the right place.
To determine a city's level of highness, the following was taken into account:
Number medical marijuana cards distributed to residents
Marijuana festivals and events per capita
Whether or not recreational use was legal
Whether or not medical marijuana was legal
Whether or not the state decriminalized marijuana use
Head shops per capita
Dispensaries per capita
Now, without further ado, a look at the highest cities in America.
10. Los Angeles, CA
It's pretty surprising that Los Angeles didn't rank higher on the list. Because it's the second-largest city (New York City was the largest), it couldn't hold out on a per capita basis.
9. Sacramento, CA
In a state that doesn't have legal recreational marijuana, it certainly placed well during this research. If you want a place to rally, you'll find all sorts of legalization events happening at the capitol.
8. San Francisco, CA
As the City by the Bay, it's no wonder it placed on the list. The city is practically synonymous with hippie life. Just venture over to Hippie Hill in Golden Gate Park and you'll see that marijuana culture is going strong.
7. Irvine, CA
The pot culture in Irvine shows us that smokers come from every walk of life. And that includes the uber-wealthy of Orange County.
6. Santa Ana, CA
Another Orange County city makes the list. Perhaps, they should rename it to Green County given all the pot use.
5. Aurora, CO
Thanks to the state's legalization of recreational marijuana use, Aurora landed on our list. But medical marijuana runs high too, as Aurora placed first for the number of cardholders in the state.
4. San Bernardino, CA
California makes one last placement with San Bernardino. As the host of festivals like HempCon, it's no surprise that weed culture is booming.
3. Seattle, WA
Speaking of festivals, when your city hosts one that lasts three days, you know it's serious about pot. And when you have one dispensary for every 4,850 people, it's clear that people are very invested in the marijuana culture.
Colorado loves pot. We all know that. So, it's no surprise that the top two rankings go to this beautiful state. Despite being nearly 200,000 residents smaller than our number-one spot, Colorado Springs proves that size doesn't matter in the marijuana industry.
And our number-one spot goes to Denver, CO. No surprises there, folks! With recreational and medical marijuana availability, the capital of Colorado lives up to the hype.
Which cities surprised you? Any cities that you think deserve to make the list that didn't?