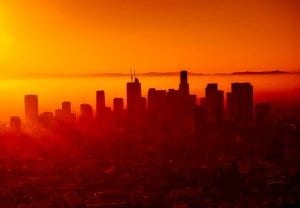 California is a mecca for 4/20 celebrations, and for good reason. The Golden State is where the holiday and terminology was born, as a group of cannabis growers used their own lingo to describe their meetup location. The phrase spread like wildfire as followers of the Cali-born Grateful Dead — aptly nicknamed Deadheads — took it over as their own. Since then, the namesake has evolved into a culture, encompassing a holiday in April that is celebrated worldwide.
When looking for things to do in California for 420, there is no wrong place to start. Marijuana lovers are able to meet in the state where the magic began and celebrate everything ganja. Between major cities like Los Angeles and San Francisco, there are parties and festivals where the holiday is celebrated and appreciated in a smoky haze. There are 10 must-see events happening in California for 420; each comes with a good time guarantee
Los Angeles Events
4/20 Cocktail & Dinner Party
This bring-your-own-smoke party is an opportunity to mix and mingle with drinks and dinner. The event is a networking opportunity to connect with members of the cannabis community while enjoying CBD-infused margaritas and Mexican cuisine, followed by a cannabis treat for dessert. For more information and to purchase the $65 ticket, go to the event website.
Time: 6-9 p.m.
Place: Hollywood Hills
4/20 Levitate Yoga
This intimate event aims to bring together spirituality and good vibes through cannabis and yoga. Guests will join other marijuana-loving Californians, enjoying live entertainment, a coffee and espresso bar, drinks, and the 4/20 draw: topicals, tasty edibles, and a variation of bud. Tickets start at $25, and medical cards are required for entry.
Time: 7:30-10 p.m.
Place: Private Beach location
4/20 Captain Jack's 420
This is an event for anyone looking for flowery fun in a crowded atmosphere. For anyone with a medical marijuana card, this large blowout will include a little something for everyone. The party will have lots to do, featuring live music, free food, cannabis sampling, vendors, and giveaway prizes. Don't miss out on one of the largest 4/20 celebrations in California.
Time: 11 a.m.-8 p.m.
Place: Upland, CA
4/20 Casino Night
With the purchase of a $50 ticket, bud enthusiasts can celebrate their favorite holiday with a large-scale carnival and $1000 worth of casino chips. Along with gambling and betting (poker, roulette, and black jack, among other casino games) the event will also have 21-and up festivities, such as the cannabis cooking contest, food trucks, raffles, a silent auction, marijuana vendors, live musical performances, a photo booth, carnival games, and an adult-sized bouncy house and Velcro wall.
There will be a smoking and dab lounge, plus alcohol from local sponsored wineries and breweries. Sign up to join the 4/20 rager that has something for everyone.
Time: 2-11 p.m.
Place: Casa Vertigo
4/20 Smoke Fest
This non-medical musical event will have everything one needs to enjoy their April 20 high: DJs and live performances, a celebrity host, and several cannabis vendors to choose from. Tickets are $20-40.
Time: 3-11 p.m.
Place: Downtown LA
Herb N Baked #420Smokeout LA: Hollyweed Edition
For the "ultimate stoner experience," look no further. @GExtravagant presents the second annual celebration of marijuana, priding themselves as the biggest party of the year in California. With an open bar, live DJ performances, and surprise guests, the event boasts a smoke-friendly indoor and outdoor venue, raffles, and visits from influencers within the cannabis industry. The $20-40 ticket price covers the open bar, while supplies last.
Time: 9 p.m.-2 a.m.
Place: Mateo Street
San Francisco Events
420 in the Park: Gigantic Gathering at Hippie Hill
Held at the Golden Gate Park's Hippie Hill, this cannabis celebration is free and an unofficial classic. Though the peak of the event is 4:20 p.m., vendors start to arrive around 10:30. Soon after, smoking commences and weed enthusiasts gather, celebrating their love for the holiday. For good vibes and a casual outdoor setting, the user-friendly affair is a low-key option for 4/20 merriment.
Time: 10 a.m.-dusk
Place: Hippie Hill
Keep it 4/20 Calijuana
This 4/20 smoke session marries everything cannabis enthusiasts love: marijuana and activities that honor it. The event will feature live music, a giant hamster wheel filled with smoke, and mechanical bulls. For the bud side of things, different ticket prices offer various levels of participation. The cheapest option ($50) comes with a gift and one pre-roll or an edible. Next ($80) includes either an eighth or a bundle of edibles. A pricier ticket ($130) grants 10 g. of top shelf weed or a choice of edibles. And last, the "Bobs of all Marley's" ($250) entry comes with 1 oz. and an edible gift basket. Everyone is able to take a free gift away from the event, as well as enjoy the good-vibe California atmosphere.
Time: 1-11:30 p.m.
Place: Announced day before
Lommori Productions 420 Bash
Lommori Productions, featuring two stages of musical performers that aim to celebrate marijuana legalization. The holiday's namesake was created in the Bay Area, and this festival aims to celebrate a throwback to their cannabis roots; admission costs $15 for online sales and $20 at the door.
Time and Place: TBD
Moonalice @ Slim's with Doobie Decibel System
This cannabis-friendly concert, starting around $10 for presale tickets, hosts bands that honor the spirit of 4/20. Moonalice and the Doobie Decimal System specialize in psychedelic stylings ideal for the dazed and confused, and will most likely play one of their fan-favorites "It's 4:20 Somewhere." This venue is open to all ages.
Time: 7 p.m.
Place: Slim's
California is the go-to for all things 4/20. There's an expansive list of activities, with events for every marijuana lover in the state. From crowded parties to beach yoga, this holiday thrives in its place of origin, celebrating both its roots and its growth as an industry and culture. The party is raging, and there's cannabis to be enjoyed this April.